Tikka T3X 6.5creed Aspire Stainless Fluted 22 inch
$1,999.00
Material: Stainless Steel
Stock material: Synthetic
Get an alert when the product is in stock:
In stock
Description
The T3x Aspire has been developed according to the specific demands of hunters in Oceania and is exclusive to Australia and New Zealand. Designed as a light-weight stalking and mountain rifle, specifically for twilight and low light hunters utilizing the tried and true Super Lite Stainless as a base rifle.
Second to none
You have to be able to trust your rifle. It has to work and be accurate in every situation and under every circumstance. Consistent pinpoint accuracy is guaranteed by a potent combination of craftsmanship, tradition, and modern technology. The end result is an ultimate tool for accuracy that delivers what it was designed for – hitting the target. No matter which model you choose, 1 MOA accuracy is guaranteed. These options, combined with a comprehensive caliber selection, will give you the ultimate tool for accuracy. When you buy a Tikka, you're buying a high-quality rifle that has undergone thorough quality assessments, and it is made to meet the real demands of Tikka hunters and sports shooters from all over the world.
Key Benefits
Legendary accuracy since 1918
Adapt the T3x rifle's style to your own style with accessories
T3x are tools with an elegant and clean design to ensure intuitive ease of use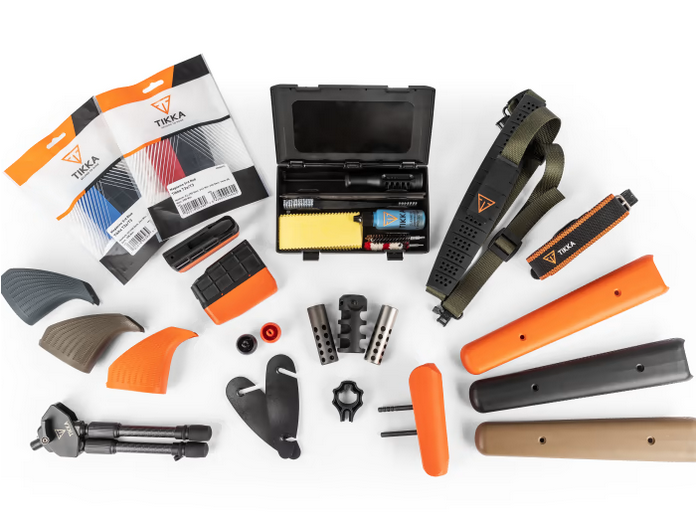 Tikka is a safe choice, since it's always possible to modify the rifle to fit a wide range of specific shooting situations.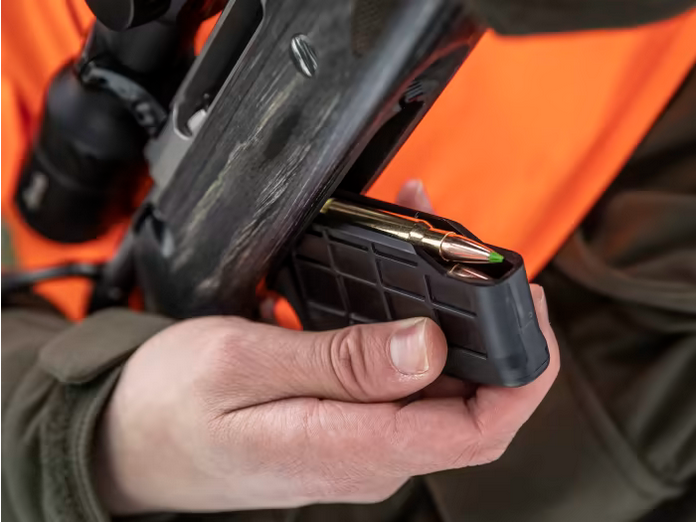 he single-column detachable clip magazine has a strong fiberglass-reinforced composition. The magazine holds 3, 5, 6 or 10 rounds depending on the model and caliber. A flush release is installed at the front of the magazine to prevent accidental releases. The latch is horizontally grooved for improved contact.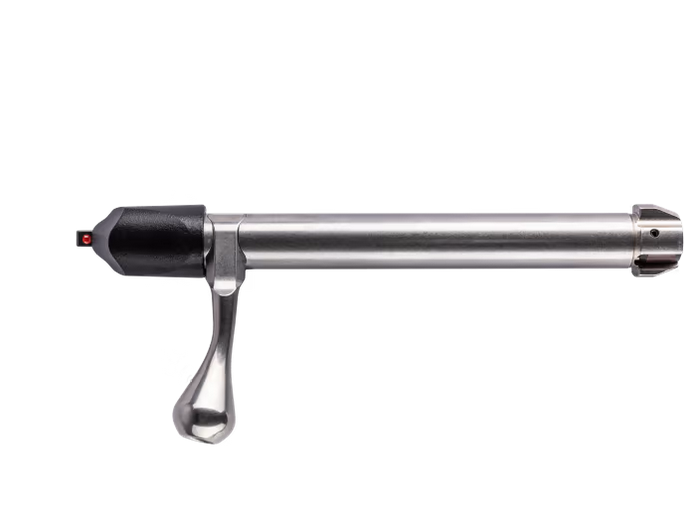 The action is designed for accuracy, reliability and easy servicing. Tikka rifles provide you with an extremely rigid action with a two-locking lug T3x bolt. The bolt features a spring-loaded plunger ejector and a removable bolt handle, with 70° opening angle leaving plenty of room for handling the bolt.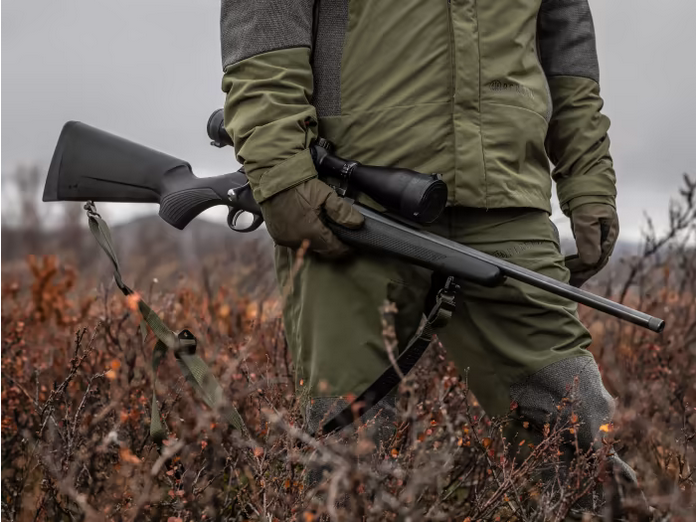 Sleek stock design with a sporty grip. Grip patterns are carefully designed for added comfort and a firm grip. The stock is a light and selected walnut or fiberglass-reinforced polypropylene.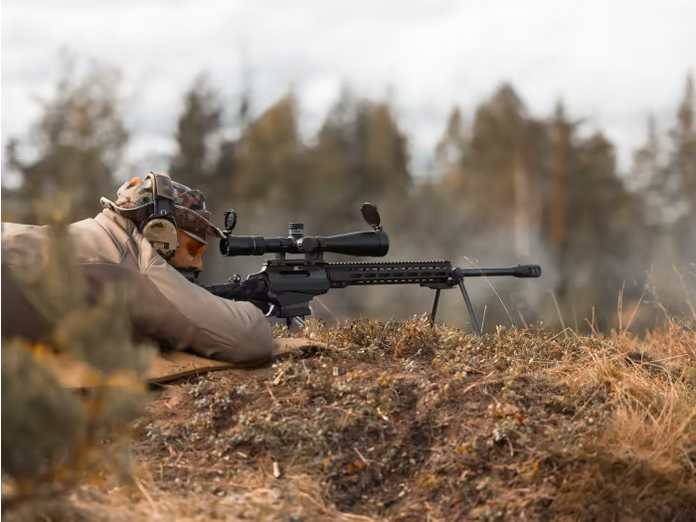 A single-stage pull with a comfortable trigger feel. The trigger has vertical grooves for added grip, even when wearing gloves. It is easily adjustable through the magazine well from 1 to 2 kg (2 to 4 lbs). All models are available with an optional single-set trigger.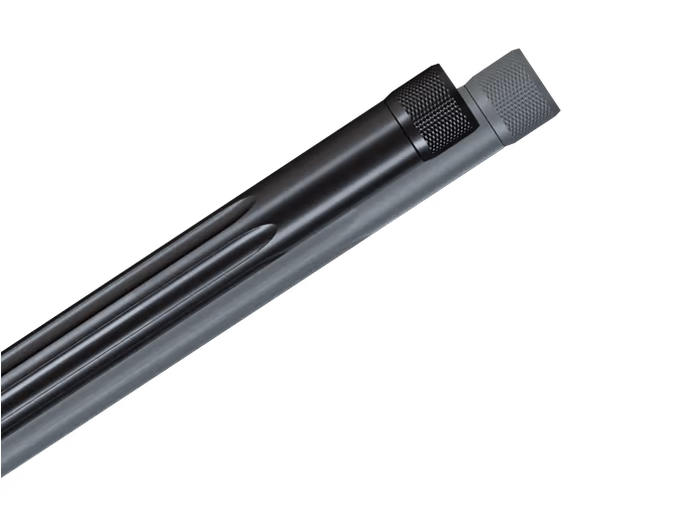 A cold hammer-forged barrel of highest-grade stainless steel or Cr-Mo alloy. The barrel is fastened to the receiver by a sturdy thread for safety and accuracy. It is hand-crowned, as a good and even muzzle crown is essential for accuracy. It is free-floating in models with wooden stock.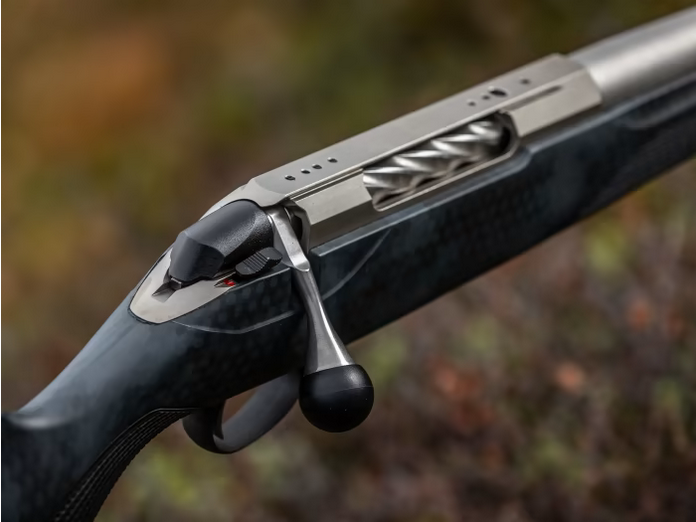 Tikka T3x and T1x rifles provide you with a two-position safety, blocking both the trigger and bolt handle. The safety is easy to operate and indicates when the rifle is ready for firing.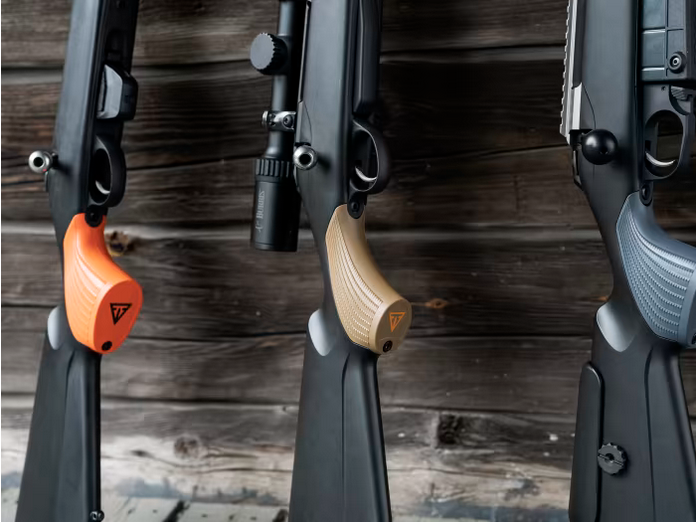 The customizability of the T3x brings out its best features. Synthetic stock has interchangeable pistol grips, making it possible to modify the angle of the grip. The T3x synthetic stock also has an additional attachment point which allows you to change the width of the stock's forend.
Important Product and Safety Information
We recommend the use of protective eyewear whenever using or near the use of this item.
Firearms can not be purchased online.
Please note that all firearm purchases require valid NSW firearms License.
Additional information
| | |
| --- | --- |
| Weight | 0.00 kg |
| Dimensions | 0.00 × 0.00 × 0.00 mm |