Tikka Premium Gun Bag
$79.95
Padded and durable. These are the perfect gun bags to complement your Sako or Tikka rifle.
Padded shoulder strap
Double handles
External pocket with zip
Hang hook
Zip pulls
Length – 127cms
In stock
Description
This soft, sturdy padded gun case is designed to transport rifles even with large scopes. It is equipped with shoulder straps and carrying handles.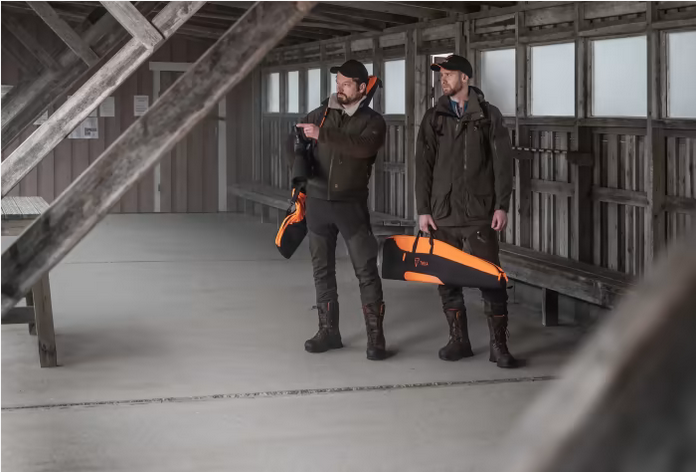 The case comes in three colors and features the Tikka logo embroidered on the orange version. The Sako polyfade camo versions come in two colors, forest green, and Tikka orange. The camo cases have velcro pads for attaching the Sako or Tikka logo patches included in the package.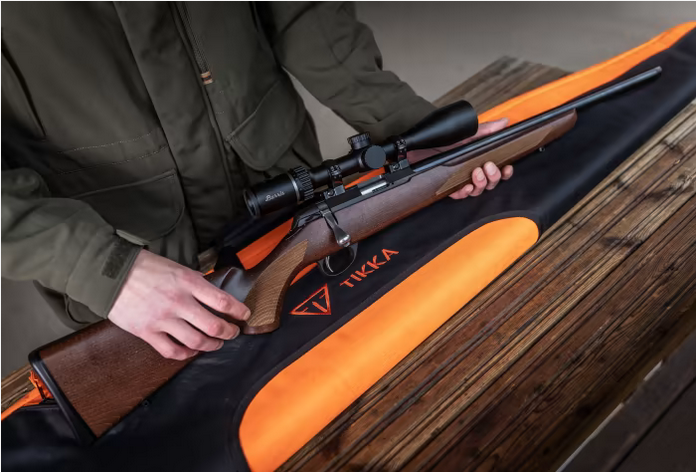 The case also has a spacious side pocket for transporting accessories, cartridges, or a silencer. The case length is 1340 mm, and the width is 300 mm, measured at the widest part of the case.