Spika Rechargeable Dehumidifier
$49.95
Ideal for Safes, cabinets , storage areas, ammo shelves or any area that gets damp.
• Perfect for caravans, motor homes, boats, holiday homes and more.
• No wires, simply plug and re-charge overnight. One charge lasts approx 2 months.
• Easy to read indicator – pink when it needs recharging & blue when it's ready to be used again.
In stock
Description
Rechargeable ideal for safes
Reduces dampness and condensation
Mould, mildew, musty smells – damp can do so much damage to your firearms' and furnishings.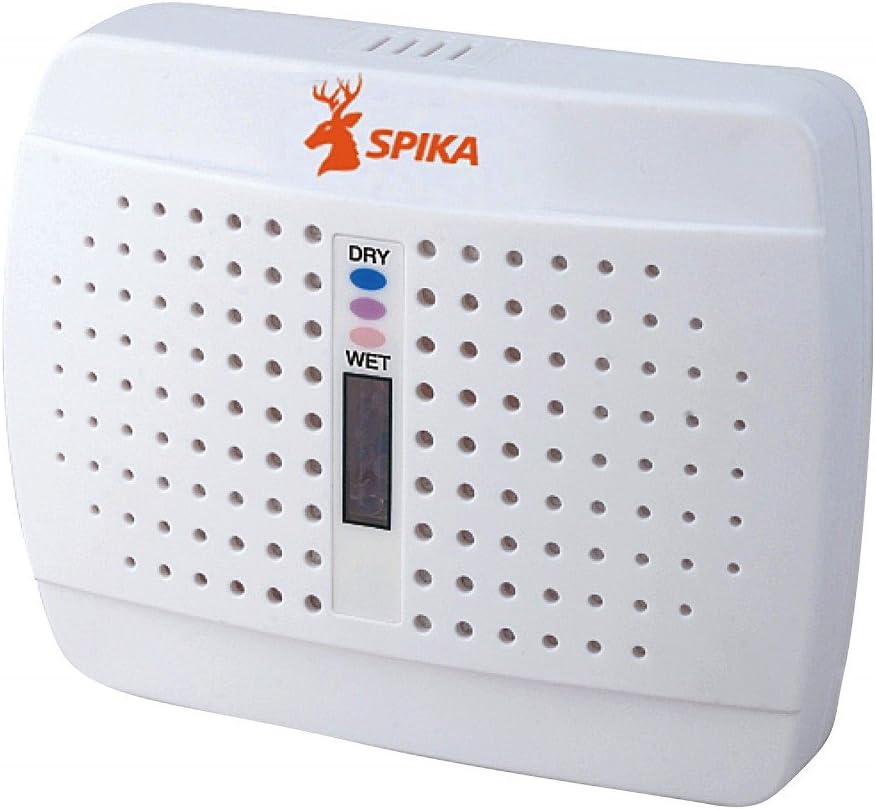 These 12H x 15W x 5D cm dehumidifiers are compact enough for a small safe or cabinet yet effective enough for a safe room or storage area – and you don't have to worry about refills or messy liquids. When the display turns pink, simply plug them into a power point to dry out. Use them time and again. (Power cord included).