G96 Silicone Spray 10oz
$29.95
Ideal for:
Home
Sports
Automotive
Marine
Industrial
Applications.
Description
All purpose silicone spray ends sticking and binding. Lubricates, penetrates, and prevents Rust. Use on any surface including metal, glass, rubber, and plastic. Unaffected by temperature from -40F to +450F.
For home, sports, automotive, and marine use
Home:  Lubricates door hinges, garage doors and windows.  Use on garden implements, tools, bicycles, lawn mowers, etc.
Sports:  Fishing reels, snowmobiles, ski bindings, reloading tools, bullet mold release, etc.
Automotive:  Waterproofs ignitions systems, lubricates brake parts, silences fan belts, prevents freezing of weather strips, lubricates doors, door channels, locks, pedal shafts, and other moveable mechanisms.  Protects battery terminals.
Marine:  Lubricates and protects boat pulleys, wheel shafts, bearings, switches, and throttle control cables.  Protects batteries and outboard motors.
For industrial use
Shoe and Textile Industries:  For cutting tables, die clicker machines, sewing machines.  Use on hand iron and other pressing equipment.  Use on shoe lasts, trimmer shield, heel mold, etc.
Heating, Sealing and Packaging Equipment:  Prevents cellophane, polyethylene, and other films from sticking.  Use on bag sealers and other heat sealing equipment.  Lubricates and prevents rust on bag cutters, dyes, and saws.  Prevents the adhesion of glue to equipment.
This product contains no fluorocarbon propellant.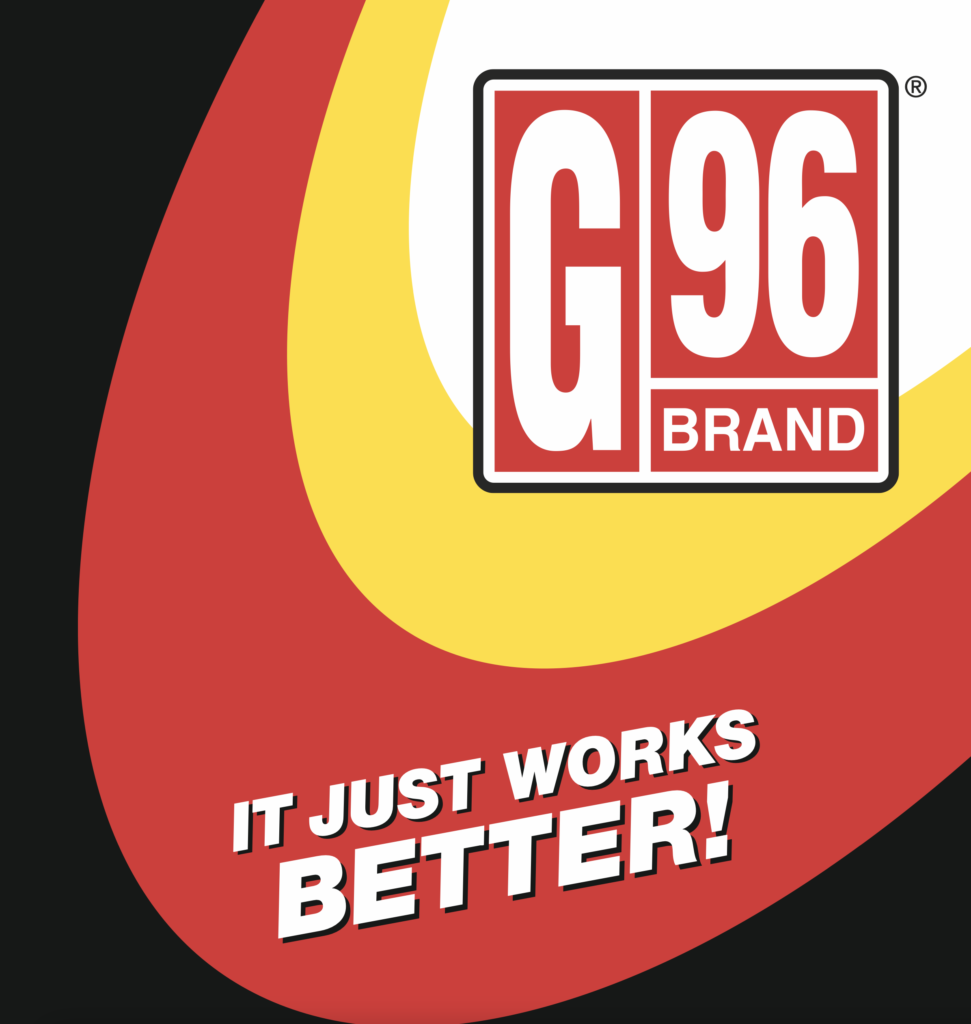 G96 Products Inc.
G96 is one of the most trusted names in gun lubricants and cleaning products. Their products are used worldwide by many Federal, State and Local Governments, Law Enforcement, Military and Security Personnel. G96 gained its reputation through it's trusted use by recreational hunters and shooters.
Additional information
| | |
| --- | --- |
| Weight | 0.00 kg |
| Dimensions | 0.00 × 0.00 × 0.00 mm |